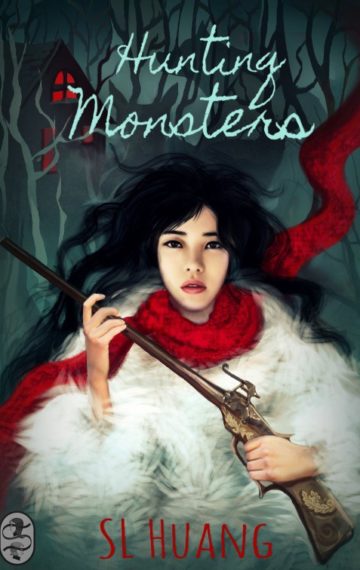 Start here!
0.99
Publisher:

Book Smugglers Publishing

Available in:

Online, EPUB, MOBI

Published:

October 7, 2014
Amazon
Barnes & Noble
Google Play
A dark fairy tale subversion, many years after the events of "Beauty and the Beast" and "Little Red Riding Hood."
First Installment in the "Hunting Monsters" Series
"Happy birthday, child. Careful not to shoot any grundwirgen."
Ever since she was a small girl, she has learned to be careful on the hunt, to recognize the signs that separate regular animals from human-cursed grundwirgen. To harm a grundwirgen is a crime punishable by death by the King's decree – a fatal mistake that her Auntie Rosa and mother have carefully prepared her to avoid.
On her fifteenth birthday, when her mother is arrested and made to stand trial for grundwirgen murder, everything she thought she knew about her family and her past comes crashing down.
Auntie Rosa has always warned her about monsters. Now, she must find and confront them to save her mother, no matter the cost.
Read online for free, or purchase from one of the links to the right.
Liked it? The characters' stories continue in "Fighting Demons."