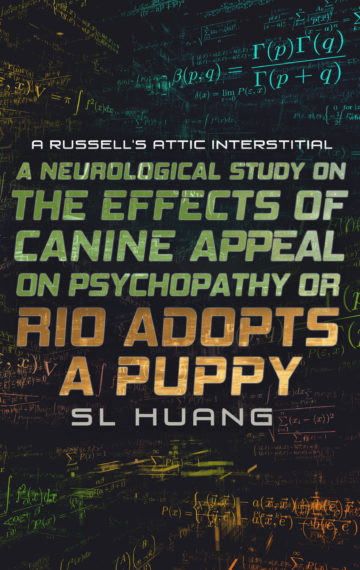 0.99
Available in:

Online, EPUB, MOBI

Published:

January 25, 2015
Amazon
Barnes & Noble
Apple
Otherwise known as:
"A Neurological Study on the Effects of Canine Appeal on Psychopathy, or, RIO ADOPTS A PUPPY: A Russell's Attic Interstitial"
A puppy appears on Rio's doorstep.  Fortunately, Rio is fully aware he's a sadistic psychopath utterly lacking in empathy, and thus does not hurt the puppy.  But he also doesn't know what to do with it.
This 4,000-word short story is a companion to the Cas Russell series and takes place in parallel to book 2 (Half Life).  The best time in the series to read it is directly following book 2.
This story is also available for free online for mailing list subscribers.