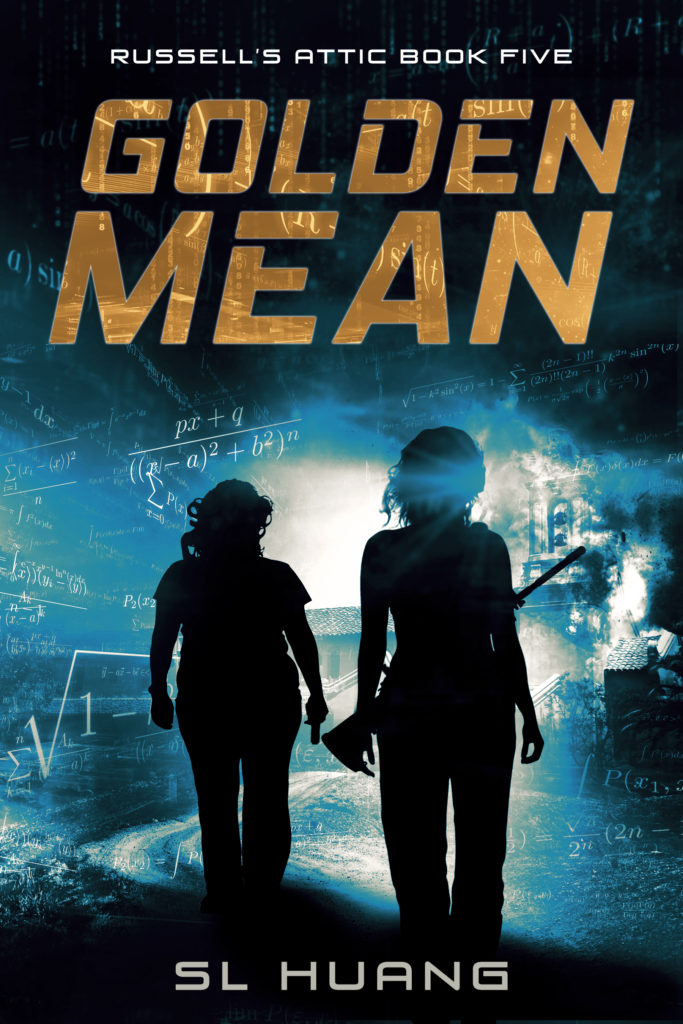 On the Tor series pickup
So Tor Books picked up the Cas Russell series — what will that mean? Will the books be different?
There will be some edits. But my editor, Diana Gill, is awesome, so if you're a fan of the series, I wouldn't worry! I've talked to her extensively and she really "gets" the books. I am very much looking forward to her edits, as I think they'll make the series even more of what I want it to be.
Tor is going to offer amazing support to the series, and my excitement about where they'll take it is pretty much unmitigated!
When will the Tor releases be coming out?
Zero Sum Game's Tor release is scheduled for October 2018. The rest are to be announced, so stay tuned!
Does this mean we'll get print versions of all the books?
Yes!
Does this mean we'll get audio versions of all the books?
Very likely! I'll definitely announce if/when that happens.
Cool, but…does this mean we'll have to wait longer for book 5?
Unfortunately, yes. I'm very sorry about that! Book 5's first release to the public will be with Tor, after books 1-4 have been re-released.
The good news is, book 5 is already drafted, so hopefully I'll be able to get a jump on book 6 and keep up a nice regular release schedule for you all.
Can you give us more short stories in the meantime?
Quite possibly. Join my mailing list to stay updated.
On the Cas Russell series
When is the next book coming out?
See the questions about the Tor pickup above — Zero Sum Game will be re-released by Tor Books in October 2018. Books 2-4 will have a fairly rapid release schedule following that, and then Book 5 will be released for the first time, by Tor. Dates to be announced!
How many sequels will Zero Sum Game have?
Zero Sum Game is the first book in the Russell's Attic series, which is planned to be a long-running, open-ended series. In other words, as many as I feel like writing!
What are the short stories? Where do they fall in the continuity? What happens if I don't read them?
In 2015 I released two short stories in the Russell's Attic universe — "Rio Adopts a Puppy" and "Ladies' Day Out."
"Rio Adopts a Puppy" takes place in parallel to Half Life. "Ladies' Day Out" takes place between Half Life and Root of Unity.
It's best to read "Rio Adopts a Puppy" after reading Half Life, and to read "Ladies' Day Out" either between Half Life and Root of Unity or after reading Root of Unity (it takes place beforehand, but was written to give details of some references in Root of Unity, so may or may not be more fun to read afterward).
You do not need to read any of the short stories to keep your place in the novel series. They are strictly additional material I thought people might enjoy. They are available from all retailers, and subscribers to my mailing list are able to read them online for free.
Will there be more Russell's Attic short stories?
Probably! I write them when I feel like I have something else interesting to tell. I do have a lot of material already written that I know won't make it into the books, so I may release some of that, too.
Other
Do you offer signed books?
I used to offer signed bookplates, but unfortunately travel constraints prevent me from continuing that at the moment. I hope to offer them again in the future.
What about "Hunting Monsters?" Will there be any more in that series?
Yes! There will be a final novella rounding out everyone's stories. Keep checking back!
I'm a writer, too! Will you blurb my novel?
Unless I already know and like your writing, I'm afraid the answer is no. It's simply an issue of time. (If you DO think I'm familiar with you and your writing, please do feel free to ask.)
Will you critique my novel?
I used to beta novels for anyone who asked, but I'm afraid I just don't have the time for that either anymore. Right now, I only beta for people within my writing group or other close friends.
I contacted you through your website and you never responded; what gives?
I used to try to respond to every email I got. I can't do that anymore because of time constraints. I'm sorry! I do read everything, however. Stuff does accidentally get sorted to spam sometimes, so if you contacted me about something that needs an urgent answer and I haven't gotten back to you, feel free to send again or try @'ing me on Twitter (@sl_huang). And for anything business-related, please contact my agent Russell Galen at russellgalen@nullsgglit.com.
FAQ last updated 3 February 2018